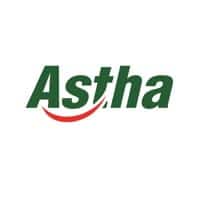 Astha Feed Industries Ltd.
House # 03, Road # 26, Sector # 07, Uttara, Dhaka-1230, Bangladesh
+88-02-48957961, 48957962-63
[email protected]
About Astha Feed Industries Ltd.
Astha Feed Industries Ltd. | Started out with animal feed ingredients and additive supplier in Bangladesh animal feed industry for more than 30 years, we do know what exactly Bangladesh animal feed industry is needed and furthermore we exactly know how specialized feeds can be produced maintaining international standards. We do have vast knowledge and experience about nutrition of each kind of poultry, fish and cattle species.  Thus, Astha feed has emerged in Bangladesh feed industry, equipped with American and European technology, with the total capacity of a Lac Sixty Thousand tons of Poultry, Fish and Cattle feed per year, satisfying the global standards. Since then we are working relentlessly on developing superior quality Broiler, Layer and Sonali feed and we also do have plans to produce high quality fish feed & cattle feed.
Astha Feed Industries Limited is a diversified, Research & Development focused feed company, dedicated to improving the productivity of Bangladeshi farmers by innovating products and services those are sustainable for increasing poultry and livestock yields. Innovation is a key driver of our strategy. We are constantly experimenting and looking for research-based solutions to improve farm productivity and thereby, the profitability of farmers. All our feed offerings are formulated with a deep understanding of the nutritional requirements of different animals.
Search All Business Categories