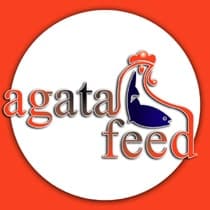 Agata Feed Mills Ltd.
Rupayan Trade Center (15th Floor), 114, Kazi Nazrul Islam Avenue, Banglamotor, Dhaka-1000, Bangladesh
+88-02-58315419, Mob: +88 01777-739642
[email protected]
About Agata Feed Mills Ltd.
Agata Feed Mills Ltd. is a Bangladesh and Singapore joint venture company. It was established in Cumilla, Bangladesh, in 2013. We are a Fish, Poultry and Cattle Feed manufacturing company and offer Broiler Feed, Layer Feed, Sonali Feed, Fish Feed (Sinking & Floating), and Super-Floating Fish Feed (Micro-Feed). We use latest and efficient technology in all stages of production to produce quality and originality which contribute to the success of our customers.
Search All Business Categories