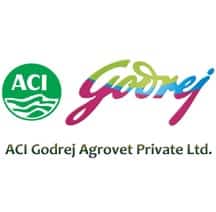 ACI Godrej Agrovet Private Ltd.
Head Office: Kaderia Tower (9th Floor), JA 28/8-B, Mohakhali C/A, Dhaka-1212, Bangladesh
+88-02-8829468
About ACI Godrej Agrovet Private Ltd.
ACI Godrej Agrovet Private Ltd was established as a Joint-venture company formed by Godrej Agrovet Ltd a reputed company belonging to Godrej Group of India and ACI Limited, Dhaka, a highly respected corporate of Bangladesh in 2004 under Companies Act 1994. It has been successfully operating throughout the country. It has developed a reputation for providing quality products. The company is a reputed and quality focused Poultry, Fish, Cattle, and Shrimp Feed manufacturing and Day Old Chicks producing and marketing company in Bangladesh.
Search All Business Categories