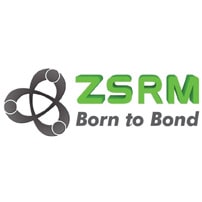 Zahir Steel & Re-Rolling Mills Ltd.
104/1, Nasir Uddin Tower (13th Floor), Kakrail Road, Ramna, Dhaka-1000, Bangladesh
+88 01880161171
[email protected]
About Zahir Steel & Re-Rolling Mills Ltd.
Zahir Steel & Re-Rolling Mills (ZSRM) One of the leaders of Bangladesh in manufacturing steel promises a super strong future and economy with its world –class products. Not only structural bar, but ZSRM. is also one of the producers of low & medium carbon and low alloy steel billets in Bangladesh, the main ingredient of manufacturing graded steel bar. As ZSRM is ensuring the highest quality products in Bangladesh as per various international and national standards, ZSRM steel billets and Bars is getting exported to other countries after nourishing national demand. The introduction of ZSRM. has all the potentials to take Bangladesh quite a few steps forward to a stronger, brighter tomorrow.
The company stared to operation as firm with joint venture in 2003. MD Zahirul Islam as a chairman, Hasan uddin Ahmed as Managing Director and Md. Humayon Kabir as directro. There was only one unit steel mill (5 ton furnace) and two unit Rolling Mills 8" & 10". The production capacity of steel mill was 50 MT ingot daily and the rolling mill capacity was 120 MT non grade 40 M.S rod. Zahir steel & Re-rolling Mills Ltd (zsrm) was registered by Joint Stock Company as Limited firm, In 2008. In 2014, the management of the company decided to expand from existing setup to automation plan under BMRE (Balancing, Modernization, Rehabilitation and Expansion) project. After completion of the BMRE project, overall production efficiency has increase from 36,000 MT (per year) to 1,20,000 MT (per year) and the product portfolio has been changed from the earlier product plan of the organization such as TMT 500 W M.S Rod, M.S Billet. As result, the organization to grip market share, creating market demand and playing a important role in steel & economic sector of Bangladesh.
Search All Business Categories