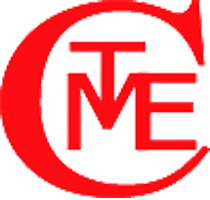 The Tool Master & Engineering Co.
B-28, BSCIC Industrial Estate, Tongi, Gazipur-1710, Bangladesh
+88 01313019171, 01681703657
[email protected]
About The Tool Master & Engineering Co.
The Tool Master & Engineering Co. has focused on becoming a leader in the air management/ventilation system in industrial sector since its founding in 1983. For more than two decades. We have been researching, designing and bringing to market "Ventilation Solutions" that ensure better indoor air quality in the building where we work and live. We have the ability to handle any air moving solution. The Tool Master & Engineering Company was established in 1983 under the direction of our Managing Director Late Haji Md. Abdul Alim. We own factory of 15000 square feet situated in the reputed and bustling BSCIC industrial area of Tongi, Gazipur. We have the best manufacturing equipment from Germany. Italy, Malaysia, Thailand, Taiwan and China and the best engineering force in our working team to offer our customers with the superior products.
Search All Business Categories