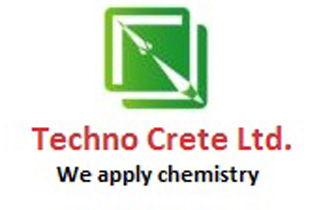 Techno Crete Ltd.
1717, 4th Floor, Sheikh Mujib Road, Agrabad, Chattogram – 4100, Bangladesh
+88 01819-636489, 01977-148939
[email protected]
About Techno Crete Ltd.
Techno Crete Ltd. is the pioneer construction chemical company in Bangladesh. We are supplier and applicator of all types of construction chemicals in Bangladesh and overseas. We sell all types of construction chemical and undertake waterproofing, repair and retrofitting of distressed structures in Bangladesh and overseas.
Techno Crete Ltd. is the authorized distributor of Hindcon Chemicals Ltd. which is the leading construction chemical manufacturer in India. Hindcon leads the construction chemical business from a long time in the sub-continent as well as strong presence in all over the world. Our production factories are well equipped and branch offices are strategically located throughout India (Kolkata, Mumbai, Chennai & New Delhi) to ensure efficient deliveries and quick response time for technical inquiries to all our Customers.
We provide all types of construction chemicals such as Concrete & Mortar Admixtures, Integral Waterproofing Compounds, Protective Waterproofing Coating, Quick Setting Compounds, Concreting Aid, Grouts & Repairing Mortars, Epoxy Flooring, PU flooring, Non Metallic Floor Hardener, Metallic Floor Hardener, Non Shrink Grout, Epoxy Grout, Micro Concrete, Acrylic Membrane, Bituminous Membrane, Heat Proof Coatings and Fire Retarder Coatings etc.
We also undertake entire Waterproofing and Rehabilitation jobs. We are offering Protective Waterproofing Coatings (e.g. on Roof Repairing, Water Reservoir, Basement & Retaining Wall, Swimming Pool etc.), Industrial Flooring, Epoxy Injecting Solution, Retrofitting, Cement Grouting, Expansion and Contraction Joint System etc.
Our products have successfully received certification that no health hazardous component are present in its constituents and they are safe to be used for Building Construction Industry. Our product manufacturer is still engaged in researches for making this list of Green products longer with many other materials so that the fear of health hazard due to the materials used in our structures is completely erased.
Search All Business Categories