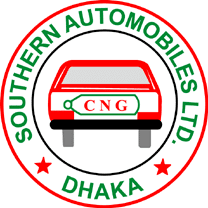 Southern Automobiles Ltd.
80, Shaheed Tajuddin Ahmed Sharani, Tejgaon I/A, Dhaka-1208, Bangladesh
+88 01904499991-2, 01904499996
[email protected]
About Southern Automobiles Ltd.
The Board of Directors of Southern Automobiles Ltd. conceived the idea for set-up of CNG Conversion Center and CNG Re-fueling Station in April, 2000. According the company as the name of Southern Automobiles Ltd. was registered with Joint Stock Companies Bangladesh an 1st February 2001. After In-corporation with Joint Stock Company, Southern started the CNG business since 12 November, 2001 as per the approved by the Energy and Mineral Resource Division, Ministry of Power Energy and Mineral Resources, Govt. of the People's Republic of Bangladesh, vide letter No. EN&MR (op-1) CNG/BPC-12/2001 dated 08 July 2001.
Search All Business Categories