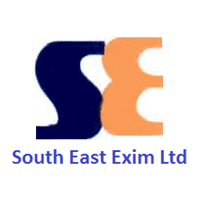 South East Exim Ltd.
House # 488/A (2nd Floor), Road # 32, Mohakhali DOHS, Dhaka-1206, Bangladesh
+88 01714325990, 01915574000
[email protected]
About South East Exim Ltd.
Our journey started since 1983 with "South East Trading" where we worked for solving the machinery problems of garment manufacturers in Bangladesh. Since then we gathered experience on many top brands (Such as brother, Pegasus, JUKI, Singer, Puff, Union Special, KANSAI Special, Typical, HASHIMA etc.) of technical issues.
We got the sales permission of most of the above-mentioned brands in 1998 through "South East Trading".
In 2005 we established "South East Exim Ltd" A private limited company as the exclusive agent of "Typical Industrial Sewing Machine" in Bangladesh.
Currently we have over 3 decades of experience in garment machineries with 50+ experienced professionals working from behind, which helps us to understand the nature of the problems and obstacles in this industry. We can select the best machines which bring you to be the standard level of 100% export oriented garment manufacturers in the world.
We have experts who got training from Japan, China and Thailand on modern technology of garments machineries. During this period, we successfully accumulated a strong and healthy market trust of many top-level manufacturers in our country.
We hope that we can help you to fulfill your needs in your garments industry.
Search All Business Categories