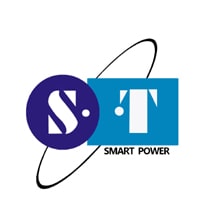 Smart Power & Technologies
Commercial Apartment # D-1 (4th Floor), Plot # 33, Road # 13, Main Road, Rupnagar R/A, Mirpur, Dhaka-1216, Bangladesh
+88 01911333525, 01743929850
[email protected]
About Smart Power & Technologies
Smart Power and Technologies Ltd., an energy conservation technology firm, began operations in 2007 with the goal of providing world-class electromechanical and energy solution technologies, products, and services to its satisfied clients.
Smart Power & Technologies has completed a number of significant projects in the fields of power generation, power distribution, power correction, daylight harvesting, and energy conservation over the last decade. SPT has become one of the most popular names in the power sector due to its high-quality products, efficient and innovative concepts, on-time delivery, project execution, and great after-sales services.
SPT is always working on energy saving technology, in addition to its core electromechanical and automation solutions. SPT has begun to make their products more environmentally friendly in order to help mitigate carbon emissions and the global warming crisis.
SPT, a green and clean energy source, offers a wide range of products and services, including electrical substations, design, EPC contracting, energy auditing, and consultancy. Electrical Substation (Distribution Transformers, HT Switchgears, LT Switchgear Panels, PFI Plants, MCC & PCC Panels, MDB, DB, and ATS Panels), Diesel Generators, Industrial Voltage Stabilizer (Oil & Air cooled), On Line UPS (Industrial & Domestic), and so on are some of the company's main products.
Search All Business Categories