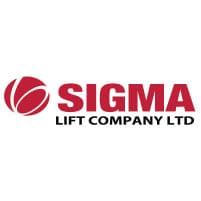 SIGMA Lift Company Ltd.
Head Office: 330, Nook Bhuiyan Tower (4th Floor), Kawlar Bazar, Dakshinkhan, Dhaka-1230, Bangladesh
+88 01974606009, 01614606009
[email protected]
About SIGMA Lift Company Ltd.
SIGMA Lift Company Ltd is the only Company that manufacture and sale of elevator in Bangladesh from China SIGMA ELEVATORS & ESCALATORS (SUZHOU) COMPANY LTD. Our Bangladesh company is located in Dhaka city, the most developed area in Bangladesh. It enjoys the convenient transportation, within one hour driving from anywhere from here.
SIGMA Lift Company Ltd owns complete production equipment and manufacturing technology, advanced and complete quality management system. We also have the domestic elevator components research and development experts and senior team, we run the main products include Mitsubishi Type Door System, European Style Door System, Elevator Cabin, Complete Elevator and Shaft Parts, as well as OEM service. So far we have been a partner with customers from more than 30 countries. Our company puts the quality and service first, and is in strict accordance with the ISO9000 and Otis Q+ quality system standard for production operation to secure the quality and satisfy the customers.
SIGMA Lift Company Ltd will provide strict standard, high quality and excellent service to establish a win-win cooperation with customers.
Mymensingh Office: Nook G.M. Tower, Sakib Mansion (4th Floor), 13/A, A.B. Guho Road, Station Road, Mymensingh.
Hotline: +88 01974606007, 01614606007, 01614606004
Search All Business Categories