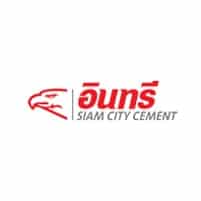 Siam City Cement (Bangladesh) Ltd.
Tower 52 (8th Floor), Block # C, Road # 11, Banani Model Town, Dhaka-1213, Bangladesh
+880960901120, Mob: +88 0177-7792432
[email protected]
About Siam City Cement (Bangladesh) Ltd.
Siam City Cement (Bangladesh) Ltd. | After acquisition of Cemex Cement (Bangladesh) Ltd in July 2016, Siam City Cement (Bangladesh) Limited (SCCBD) was formed as a subsidiary of SCCC Group. The plant has a grinding capacity of 0.5 MTPA. Portland Composite Cement (PCC) is SCCBD's main product and on an average comprise 95% of its annual sales. PCC cement uses pozzolanic material such as fly ash to increase the long term strength and reduce the percentage of clinker in order to improve the CO2 footprint. In Bangladesh, the use of Ordinary Portland Cement (OPC) is mostly limited to government projects and infrastructures. OPC consists of clinker (approximately 95%) and gypsum (approximately 5%).
The year 2019 has seen SCCBD continue to uphold the delivery of superior quality cement in the Bangladesh market and maintain considerable growth against 2018, which was the most successful year with record breaking sales volume in company history. Efforts to optimize sales mix by increasing trade sales saw fruitful outcomes with a rise in contribution.
Search All Business Categories