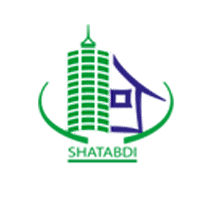 Shatabdi Builder's and Survey Ltd.
Dar-ur-Salam Arcade (11th Floor), Suite#2, 14, Purana Paltan, Dhaka-1000, Bangladesh
+88-02-223382810, Mob: +88 01711-369516
[email protected]
About Shatabdi Builder's and Survey Ltd.
We are a leading Survey & Assets Valuation Company in Bangladesh. Shatabdi Builder's and Survey Ltd. was established in 2004 and incorporated as private limited company (hereinafter referred to as Shatabdi) with a view to provide professional land surveying, mapping and geometric related services to the public and private sectors in Bangladesh at the onset of the country's of rapid development and economic growth. Since the end of 2007, its corporate headquarters have been relocated to a commercial complex in Dar-us-Salam Arcade at 14, Purana Paltan, Dhaka.
Shatabdi has since grown to become one of the leading providers of professional surveying, mapping and geospatial related services in Bangladesh. We have suitable in house capabilities, capacities and competence in land and hydro-graphic surveys, space imaging, aerial mapping & digital photo-grammetry and geo-spatial sciences. We work from space and air to over land and seas to provide services to both public and private sectors clients, nationally and regionally. Our organization believes and treats each and every client as its strategic partner and aims to work together to deliver value to all stakeholders in every project and task.
We also render consultancy services in engineering and architecture. We are also construction contractors. Our basic engagements includes Real estate development, Construction, Consultations, Surveyors and valuations.
Search All Business Categories