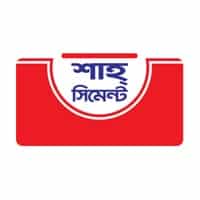 Shah Cement Industries Ltd.
Level-13, Plot # 6, Road # 93, North Avenue, Gulshan-2, Dhaka-1212, Bangladesh
+88-02-8881221, +88-02-8881223
[email protected]
About Shah Cement Industries Ltd.
Shah Cement Industries Ltd. is the leading cement brand in Bangladesh for over 15 years. It's a concern of Abul Khair Group; one of the largest group of companies in our country. The brand became the market leader during the first year of introduction and consolidated its leadership every year. Superior technology coupled with focus on quality and customer service has been at the core of its success. Shah Cement is the preferred brand of the most individual house builders as well as mega construction projects of the country.
Search All Business Categories