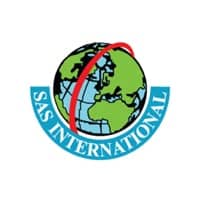 SAS International
Metro Plaza, 5th Floor, 308/A, S.K Mujib Road, Dewanhat, Chittagong-4100, Bangladesh
+88 01713451567, 01969604124
[email protected]
About SAS International
To bring the global technology and to implement our dream in garments sector of Bangladesh, we SAS international is comprising a team of smart, energetic, highly experienced technocrats and promising marketing professionals have established a successful indenting firm in Bangladesh in the year 2006 and contributed tremendous service in garments sector of Bangladesh.
Keeping in view of fast growing demand for global advanced technology, high quality and most modern machineries in the Bangladesh markets, we organized SAS international a highly skilled company, who is always ready to solve all sorts of problem of automatic machineries of garments and textiles industries.
We are committed to develop and sustain relationship with our client, employees and the society at large into a mutually beneficial long-term association. We look forward to render best support to our honorable customers by giving technical solution with a competitive price and timely delivery as per specifications and we will be able to give entire satisfaction and rewards by being associated with you all.
Search All Business Categories