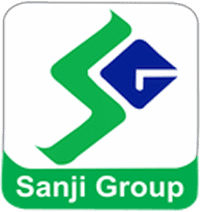 Sanji Automobiles Ltd.
Ka-96, Kuril, Progati Shoroni, Dhaka-1229, Bangladesh
+88 01711614236, 01711419629
[email protected]
About Sanji Automobiles Ltd.
SANJI Automobiles Ltd. is a subsidiary of SANJI Group-which is highly acclaimed conglomerate of the country. Sanji Automobiles Ltd. has pioneered in setting up the first Ever CNG/LPG business conversion plant in Bangladesh to cater to needs of its valued customer that facilitates pollution free environment & saves fuels costs up to 65%. We have a competent technical team that can ensures quality and on time services to it's valued clients. Sanji Automobiles Ltd is proud to be associated with world famous Lovato-Italy, AEB-Italy, Tomasetto Achille- Argentina, Mim Gas-Turkey, Tugra-Turkey, SFC-Dubai, ENK-Korea and RCL-India the world's largest manufacturers of CNG/LPG Cylinders, LPG/CNG Kits & Electronic Components. This was achieved in recognition of our relentless pursuit of ensuring quality support and services and providing with most intelligent and unique solutions to our customers.
Search All Business Categories