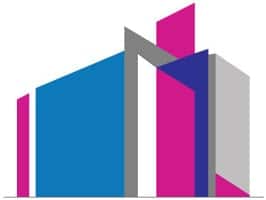 Sandwich Panel Technology
Office: House # 44, Road # 14, Sector # 07, Uttara, Dhaka-1230, Bangladesh. Factory: Nolvog, Turag, Dhaka-1230, Bangladesh
+88 01713860009, 01636577917
[email protected]
About Sandwich Panel Technology
Sandwich Panel Technology, We are the first quality sandwich panel board manufacturer in Bangladesh. sandwich panel technology & Heat Proof steel building, Is a power of sensing in steel building solution provider in Bangladesh. We are always trying to provide the best products in steel roofing and wall cladding application as per our commitment. Sandwich panel Technology, is always eager for managing and seeking expertise and obtaining state of art technology to provide engineering solutions with world class quality and best customer services. Usually it deals with heat proof steel building like factories, warehouses, cold storage, hall rooms, workshops, aircraft hangers, office buildings, commercial showrooms, distribution centers, supermarkets, restaurants and residential buildings as well. In addition, Sandwich Panel Tech. has a technically good expertise management team, where a good no of graduate engineers and other professionals have been working with full enthusiasm to meet the customer expectations.
Our Mission
though we started a few years ago, team work of experts has given it a position in line with reputed companies working in the field of sandwich & steel structure on the country. We want to be the preferred and most trusted sandwich panel & steel building supplier in the country. We will maintain a genuine culture and work environment built on trust, transparency, honesty and appreciation for our people to continue to serve our customers to the finest standards.
Our Vision
To sustain the leadership in sandwich panel & heat proof steel building products In Bangladesh and upgrade the industry though our State of art technology, Industry Leading Expertise and High Quality Support Service. We provide customized solution for heat proof steel system. We are also a big seller of color steel for roof & wall. We are always diligent to contact strictly control of quality system.
Search All Business Categories