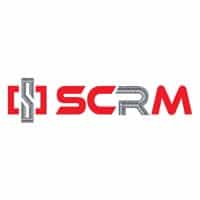 Salam Steel Concast Re-Rolling Mills Ltd.
Flat-9/H, Police Plaza Concord, Plot # 02, Road # 144, Gulshan Model Town, Dhaka-1212, Bangladesh
+88 01787691753, 01787691757
[email protected]
About Salam Steel Concast Re-Rolling Mills Ltd.
Salam Steel Concast Re-Rolling Mills Ltd. | We have been engaged ourselves in production and marketing of M.S product for about 30 years till today. We manufacture and marketing all range of long steel products which includes B500 DWR & TMT 500W for many years with trust & reputation.
In this light we established Bikrampur Steel Mills as our first own mill. Just following this we established a Semi Auto Re-Rolling Mills named Salam Steel Re-Rolling Mills on 13-08-1998. We are the first to start journey of Auto Re-Rolling Mills in Bangladesh. Then we establish another Mill name Hazi Taher Ali Steel Industries Private Limited and established a power plant of 5 megawatt generation capacity. We are marketing products of it M.S 40G and M.S 60G for many days with reputation. In sequence, keeping pace with the present world we established a world class mill at the heart of Dhaka City in 2009 and started test production in February 2014. We started working for a Full Auto Continuous Re-Rolling Mill of latest technology named SCRM (Salam Steel Concast Re-Rolling Mills Private Limited) and the product is SCRM TMT 500W Inshaalllah, with our experience of 25 years having your assistance and blessings, this time also our products SCRM TMT 500W & 400W will win your satisfaction as previous. Because there was no compromise in its quality and it is world class product of latest technology, it is earth quake resistible, more than 30% saving, rust resistant and 100% refines steel. It is mentionable here that world class Billets are produced with our own CCM (Continuous Casting Machine) maintaining standards and best quality in every stages of production.
Search All Business Categories