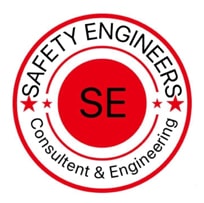 Safety Engineers
Daag No. 15218, 100 Feet Road, Madani Avenue, Vatara, Dhaka-1229, Bangladesh
+88 01631741781, +88 09614474766
[email protected]
About Safety Engineers
Safety Engineers now constitutes a full service independent specialist Fire and Safety services solution providers committed to meeting the needs of its customers for protection from fire and to keep them safe, established in 2014.
Safety Engineers prides itself as one of the leaders in fire fighting and industrial safety equipment. We provide the latest technology and equipment allowing us to give our customers the best services possible. We also do a follow up on all clients to ensure that all equipment supplied is efficiently running and serviced on time. We have gown out of the need of ensuring safety and professional guidance to the public for safer and proper usage of all fire and industrial safety equipment. We work alongside all the leading manufacturers to bring you all the latest in design and technologies, with innovative ideas and the latest research oriented development. We can provide you with only tried and tested products. By working closely with all the leading brand names it enables us to give you a vast choice in passive completely Electro-mechanical system, fire protection and thermal insulation products and an array of fixtures and fittings to complete the job. The company provides a range of products and services (that include the supply, design, engineering, installation and maintenance) of:
 Fire & Electrical Safety Products, viz; Detection, Suppression, Separation, Protection, LPS, SLD Etc.
 Electrical Bus Bar Trucking (BBT) System, Electrical Sub-Station, Electrical all kind of Switchgear, Controlling & Protective devices, Electrical Transmission & Distribution Equipment.
Thermal Insulation, Steel Building as well as Fire barrier products prior the world class credible certified & listed products.
Mission Statement
It's the policy of the company to provide customers with products which achieve and sustain the highest possible quality standards. This statement is the basis of our management philosophy and reflects the commitment of every individual within the organization.
Vision
Excel in what we do and build a safe and secure environment for our community.
Search All Business Categories