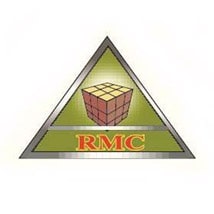 RMC Chemical Company Ltd.
Paramount Concord (3rd Floor), 9, 9/1 & 9/2 Hatkhola Road, Tikatuli, Dhaka-1203, Bangladesh
+88-02-9514874, Mob: +88 01784295857, 01736567921
[email protected]
About RMC Chemical Company Ltd.
RMC Chemical Company Ltd. is the manufacturer and supplier of construction chemicals ensuring quality products and professional services. RMC Chemical Co. has expert chemists controlling the quality of the products and innovation. These chemicals are enhancing the productivity and competence level in the construction sector. These products are certified BUET, CUET, RUET & BCSIR.
Search All Business Categories