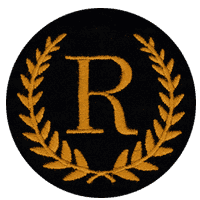 Rishal Garments Ltd.
Sharoj Tower, Plot # M-4/2, Section-14, Mirpur, Dhaka-1216, Bangladesh
+88 01713295389, +88 01713301552
[email protected]
About Rishal Garments Ltd.
Rishal Group of Industries is one of the pioneer of apparel industries in Bangladesh, which is accumulated with backward and forward linkage. Our company vision is to provide the maximum satisfaction to our customers through continuous improvement of professional efficiency, cost effectiveness, latest design and talents of our work force.
"Rishal Group of Industries a Large participant in industrials and economic excellent performance in the field of 100% Exports oriented Garments and Textile industries.
We entered into the business as a manufacture and exporters of ready made garments in the year of 1984 and have been continuing till date with full satisfaction of highly dignified buyers of United States Of America and other members of the European Union and Canada by Giant of our hard work and sincerity. Our philosophy is to make our client happy by providing highest quality, in time delivery and most dependable integrated service.
Search All Business Categories