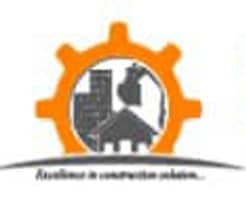 Riddhi Construction & Engineering Solutions
43/28, Atish Dipankar Sarak, Sabujkanon, Bashabo, Dhaka-1214, Bangladesh
+88 01712218411, 01751454151
[email protected]
About Riddhi Construction & Engineering Solutions
Riddhi Construction & Engineering Solutions Authorized Sole distributor of DURABUILD | DuraBuild, established in 1998, stands among the forerunners in construction chemicals industry and owns a host of blockbuster brands like Ambigard, Fixocrete, Capiseal & Adocem. Our specialised portfolio of 250+ construction chemicals ensures that we meet all your complex requirments at a practical and differential pricing, and provide solutions that perform remarkably well across the life cycle of the project.
DuraBuild Manufacturers 250+ international quality build/construction chemicals We are providing following services:
Water Reducing Admixture, Anti Salinity, High Range Water Reducing Super Plasticizer and Slump Retention, Water Proofing Concrete Admixture, Water Proofing Membrane-Liquid/Sheet, Curing Agent, Water Proofing Roof Coating, Non-Shrink High Strength Grout, Anchoring Adhesive, SBR Based Bonding Agent, Micro Concrete, Non Metallic Floor Hardener, cementitious Grout, Tiles Adhesive, Anti Termite, Joint Sealant, Bentonite, Epoxy Flooring, Epoxy Grout, Form Release Agent (Shutter Oil) & Rust Remover.
Search All Business Categories