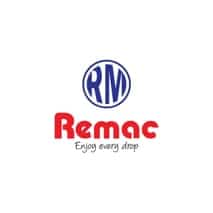 Remac Metal Industries Ltd.
House # 65, Road # 27, Banani, Dhaka-1213, Bangladesh
+8802222293284, Mob: +88 01753890751
[email protected]
About Remac Metal Industries Ltd.
Remac Metal Industries Ltd. Was established in 2017 in Chittagong, Bangladesh with 550,000 sqft of factory space. We provide a wider range of products for your kitchen and bathroom from a whole new perspective. The exquisite designs and functions of Remac products highlight and assure the comfort and convenience for users in bathroom and kitchen. We keep improving our manufacturing technology and integrate our resources to support the brand development. Continuous enhancement of our product line brings you the newest technologies and features available. Our purpose is to promote and create the most affordable and convenient bathroom fixture and fittings while leading in this sector in Bangladesh.
Search All Business Categories