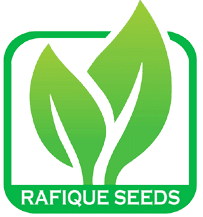 Rafique Seeds
Holding # 1167 (Beside of Stadium), Ward # 05, Dinajpur Raod, Purba Hazipara, Thakurgaon-5103, Bangladesh
+88 01716491849, 01848045698
[email protected]
About Rafique Seeds
Committed to growers is the credence of Rafique Seeds.
Established in 1998 through production of open pollinated varieties; started self branding on open pollinated (OP) & hybrid varieties in 2010 by the agricultural entrepreneur Mr. Md. Rafiqul Islam.
Rafique Seeds is the first Seed Company in North Bengal of Bangladesh the most potential zone of agriculture. We are committed to development and supply high quality crop varieties with excellent yield, diseases resistance and adaptability to various agro – climatic conditions and continuously strive to best for the growers. Rafique Seeds is also fastest growing preferred brand in Bangladesh.
Search All Business Categories