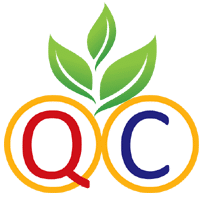 Quark Construction Chemicals Industries Ltd.
G-2, SM Tower, New Monsurabad, Akbarshah Chittagong, Bangladesh
+88 01973148935, 01972858072
[email protected]
About Quark Construction Chemicals Industries Ltd.
Quark Construction Chemicals Industries Limited is a complete brand of concrete chemicals in Bangladesh. Over the past decade, we have had the opportunity to work and train with various foreign brands of construction chemicals. As a result, we have had the opportunity to gain considerable experience in these matters. The world is changing, especially as our country is now economically much more prosperous in the international arena. There is no alternative to production and export oriented to take the country forward. Trade competition is a common occurrence in the world. The customer will want to purchase the best product at the most reasonable price. And for this it is necessary to extract the main material from the mine and produce the product to reach the consumer level. If the product can be produced from the basic ingredients, then it also has the opportunity to meet the demand of the country and export. As a result, the customer does not have to bear the duty of importing goods from abroad and the cost of transportation. Bangladesh is now going through a golden age of development and construction. We have to import a lot of goods now. There are many products that we can easily produce in the country with our talent.
With the above goal in mind, we have built a full brand of Construction Chemicals to utilize our long experience – "Quark Construction Chemicals Industries Limited".
We supply water proofing chemicals, Concrete admixture, floor hardener, non-shrinkable grout and all kinds of construction related chemicals. We hope to be able to bring you more comprehensive services in the future.
We recommend the best use of construction chemicals in your projects. Ensure timely waterproofing work and corresponding chemical use during construction on your expensive construction project. If necessary, take appropriate advice in this regard. This will help prevent future installation risks, work complications and subsequent high costs.
We produce
Admixture: Water reducing admixtures, Water proofing admixtures, Retreading and super plasticizing admixtures, Quick setting admixtures, Long time retreading admixtures for ready mix, Admixtures for flow able concrete, Light weight concrete admixtures.
Grout: Non-shrink grout, High strength non-shrink grout, Repair mortar (MC), Pressure injection grout, Anchor fixing epoxy grout.
Waterproofing Paint: Acrylic membrane paint, Poly urethane membrane paint, Acrylic cementitious paint, Two component base paint, Bituminous paint, Alkali epoxy paint etc.
Bonding Compound: Acrylic base concrete bonding compound, Epoxy base concrete bonding compound.
Flooring: Industrial flooring epoxy, 3D flooring epoxy, Floor hardener, Surface hardener.
And Others: Mold & shutter release Oil, Curing Compound, Any size & grade anchor bolt.
Search All Business Categories