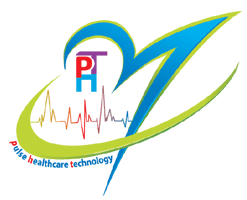 Pulse Healthcare Technology
Anwar Landmark Sensation, 17-18 Shyamoli, Mirpur Road, Dhaka-1207, Bangladesh
+88 01708008061, 01858585025
[email protected]
About Pulse Healthcare Technology
Pulse Healthcare Technology is one of the leading professional medical equipment supplier companies in Bangladesh. Continual deliveries of quality products, competent services, and countrywide operations have made it warmly acceptable to the customers. It is powered by enormous skilled manpower and graduated engineers.
The relentless efforts and dedication of these people are providing continual help to deliver the products in time, pre and post sales services to maintain a long-term business relationship with the clients. To meet countrywide demand of its products and services, PHT has extensive distribution network throughout Bangladesh with full-fledged offices all over the countries. PHT enhances the business of its customers by providing them with complete solutions.
While creating better and environmentally compatible technologies, PHT focuses on the customer's demand with appropriate products and solutions as well as services. PHT applies tradition and experience to think about today and tomorrow. The company caters for future trends with sophisticated products, services and processes that systematically support our global activities.
Search All Business Categories