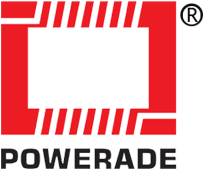 Powerade Technology Ltd.
Head Office: House # 472, Road # 31 New DOHS, Mohakhali, Dhaka-1206, Bangladesh
+88 01713443602
[email protected]
About Powerade Technology Ltd.
Powerade Technology Ltd. is one of the quality transformer manufactures in the country with a strong team of Transformer & Switchgear background personnel. Its energy infrastructure segment also provides total power solution with superior service and manufacture 11/0.415KV & 33/11KV of different range POWERADE Brand Distribution Transformer and assemble 11KV (HT) Switchgear with LBS, VCB/SF6 circuit breaker, 415V (LT) Switchgear of different range, Power Factor Improvement (PFI) Plant, all types of MDBs, SDBs and supply generator 5 kVA to 5200 kVA and Busbar Trunking systems 1000A to 5000A Copper & Aluminum. POWERADE is committed to provide superior quality product and services in design, manufacturing, supplying, installing, commissioning & testing using the most advance technology to be future ready.
Search All Business Categories