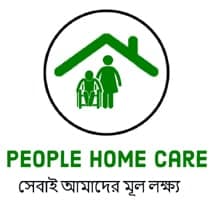 People Home Care Ltd.
House # 12, Block # A, Flat # 2D, Avenue # 1, Section # 10, Dhaka-1216, Bangladesh
+88 01712544008
[email protected]
About People Home Care Ltd.
People Home Care Ltd. is a leading provider of nursing home care and patient care services in Bangladesh. Our mission is to provide compassionate and high-quality care to seniors and those in need of medical attention. We are dedicated to improving the quality of life for our patients and helping them to live as indecently as possible.
Search All Business Categories