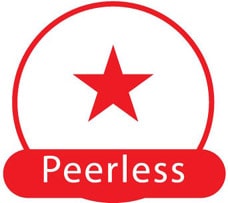 Peerless Fashion
8/24, Chittaranjan Avenue, Shah Md. Yunus Mansion (Ground Floor), Sadarghat, Dhaka-1100, Bangladesh
+88 01715703384, 01670891365
[email protected]




About Peerless Fashion
The Peerless Fashion is a symbol of quality assurance for Security Device in Bangladesh. We are working with our customer with sincerely. Our Product  is a located by various types of AM Label, RF Label, RF Tag, Hard Tag, Yes Label, Detacher, Nails, Antenna and more security device. We handle merchandising in a professional way. Our Sincerity with follow up will build up a good business relationship in future. Customers satisfaction is our motto & also Peerless Fashion will be symbol of security device in Bangladesh.
All Kinds of Export Quality Garments Accessories Whole Seller & Supplier.
Our Products: AM Label, Nails, Detacher, RF Label, RF Tags, Antenna, Hard Tags & Button Etc.
Md. Ismail Hossain (Owner)
+88 01911007742
Search All Business Categories