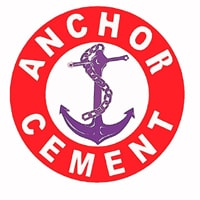 Olympic Cement Ltd.
Green Grandeur (11th Floor), 58 Kemal Ataturk Avenue, Block-E, Banani, Dhaka-1213, Bangladesh
+88 01711327705
[email protected]
About Olympic Cement Ltd.
Olympic Cement Ltd. the leading ISO certified cement manufacturing company was established on the bank of Kirtonkhola River at Rupatali, Barisal, Bangladesh with great intention to enlarge industrial sector, create employment, and supply best qualities cement to the domestic and global market for the economic development of the country. It's produced brand Anchor Cement has been launched to the market on 18th February 2002. Within short time Anchor Cement creates a very strong position to the domestic market through its significant characteristics like excellent qualities, weight accuracy, on time production & fresh delivery, quick transportation, price reasonability and best customer service etc. Anchor Cement being popular to the huge number of general users through its own brand image. People started to use the Anchor Cement confidently in various large and small scale construction works.
Olympic Cement Ltd. has targeted to meet the entire demand of cement in the southern part of Bangladesh with maintaining the reputation of quality product. For that reason the company has concentrated its sales on a soaring trend by increasing the production capacity and production line. Currently the company has two units with a combined daily production capacity of 1600 metric ton and another new unit with a daily production capacity of 4000 metric ton is under process. It ensures customer satisfaction by practicing a continual development process. Our upcoming brand "Anchor Cement Up" is to be launched very soon in markets all over Bangladesh.
Search All Business Categories