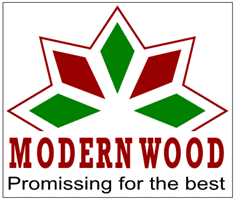 Modern Plywood & Wood Processing Co. Ltd.
Bivag (4 Maile), Baruipara, Mirpur, Kushtia-7000, Bangladesh
+88-071-61802, Mob: +88 01989-992007
[email protected]
About Modern Plywood & Wood Processing Co. Ltd.
Modern Plywood & Wood Processing Co. Ltd., Bengal's leading manufacturing Plywood and Particle Board. The company that knows 'saying enough is not sufficient' we go far to bring the technology and sustainability, we don't measure our performance by saying 'that will do' instead we do. Modern Plywood & Wood Processing Company ltd., offer diverse and innovative array of products and services including comprehensive line of sustainable and environmentally preferable options. We are provider of Modern Engineered Company, contact our team and we bring the Green World for you.
We are in business around more than 40 years, this may sound many human years in business, and we have blood bond with our customer and as we composite our wood. We have learned the sustainability and maintained it even before the word came to the dictionary.
Wood the critical part in our society and tree is vital organ of the environment. Engineered wood are the best substitute/alternative of the natural wood. Large and Flat surface makes it very easy for furniture and panel work, easy customisable and lasting design works, engineered wood has given the life to life we breath.
Search All Business Categories