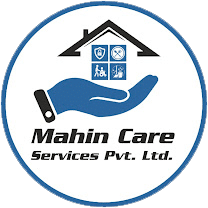 Mahin Care Service Private Ltd.
145, Ground Floor, Room # 64, Airport Road Super Market, Tejgaon, Dhaka-1215, Bangladesh
+88 01712159134
[email protected]
About Mahin Care Service Private Ltd.
Mahin Care Service Pvt. Ltd. is a leading Facilities Management Company that provides Commercial Office cleaning Services & Property Maintenance services to commercial and high security facilities, we provide this Services for businesses of all sizes at very competitive rates. In 2017, Service company based out of Smart cleaning, Just 4 years later, it expanded to include Mahin Care Service private Ltd cleaning services. Over time, Mahin Care Service private Ltd Clean has grown to provide a variety of exceptional cleaning services to a range of commercial and residential properties. We are committed to exceeding your expectations and our integrity is unmatched throughout the industry. We provide unsurpassed office cleaning and maintenance services through active management and outstanding quality control measures. We know that our customers trust us not only with their facility but with their image as well. We understand just how important superior maintenance is to you, your customers and your employees.
Our Service: Regular Cleaning, Industrial Cleaning, High Raised Glass Cleaning, Housekeeping Equipment Supply, Pest Control Service, Chair and Sofa Wash, Catering Service & Security Service Etc.
Search All Business Categories