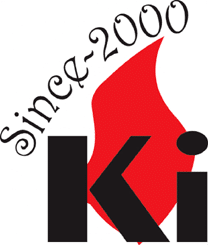 Khan International
24-25, Dilkusha C/A (3rd Floor), Motijheel, Dhaka-1000, Bangladesh
+88 01975966891, 01975966984
[email protected]




About Khan International
The Khan International started out in 2000. Over the years, we have grown to become one of Bangladesh's leading supplier's importers, & installers in penetration the fire safety industry. We are also understanding & presenting rules, resolution of director-general of Bangladesh fire service and national fire protection association (NFPA) with international standard. We well as providing of Fire safety for any types of Commercial Building, Hotels, Textiles, Garments, Power Plants, Pharmaceutical Sectors & also an international organization in Bangladesh.
We understand the importance of Fire Safety to your organization. It is crucial that when selecting a company, you find one that focuses on the importance of fire safety and at the same time, to be there for you whenever you are in need of any assistance.
At Khan International, it has always been our pleasure to be fully committed to ensuring all fire safety equipment; systems, as well as services rendered to our customers, meet they're & fully fell most demanding requirements.
Types of Business: importer, supplier, installer, servicing & maintenance to all of fire safety equipments.
Search All Business Categories