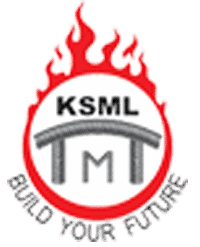 Kadamtali Steel Mills (Pvt.) Ltd.
9/A, Matitola Lane (2nd Floor), North South Road, Bangshal, Dhaka-1100, Bangladesh
+88 01788889999, 01912000102
[email protected]
About Kadamtali Steel Mills (Pvt.) Ltd.
Kadamtali Steel Mills (Pvt.) Ltd. | Our Company KSML is unique in design, quality and innovation of steel products. We always seek for the satisfaction of our clientele. We are so keen to know and understand what our valued customers' demand. We produce highest quality billet and other relevant products to secure and sustain any erection anyone desires. We possess completely automated re-rolling mill a view to manufacture rebar which meet up the user's demand well through a systematic approach and research by test in our most sophisticated laboratory.
We only compromise with our valued clients' demand but we never compromise with the quality. We strongly believe that quality approaches first and benefits are its logical sequence. We have already achieved numbers of local and International recognition and acknowledgement as BUET, ISO and other organisations. We serve our customers with different grades and sizes of rebars.
Our commitment is to serve the nation with our sincere, diligent and innovative efforts which we believe must meet up the requirements of the country. Our goal is to establish more extended mills around the country to reach greater number of consumers to serve them well.
Search All Business Categories