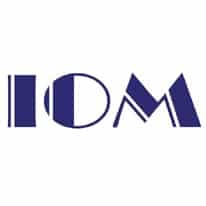 International Office Machines Ltd.
Ranks Business Centre (3rd Floor), Ka-218/1, Pragati Sarani, Kuril, Dhaka-1229, Bangladesh
+8809611858585
[email protected]
About International Office Machines Ltd.
International Office Machines (IOM), one of the leading information and communication technology companies in Bangladesh, is founded by seasoned professionals from technology sector with more than 43 years of experience.
We proudly offer a diversified and state-of art technology lineup of office technology solutions from global technology leaders like Toshiba, NEC, Zebra, RISO and Salicru.
Search All Business Categories