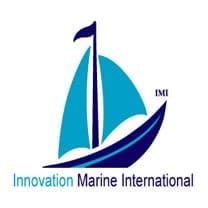 Innovation Marine International
110, Abdul Latif Market (2nd Floor), Near 03 No. Port Gate, Fakirhat , Bandar, Chattogram-4100, Bangladesh
+88 01816-060207, 01817-738695
[email protected]
About Innovation Marine International
Established in 2009 Innovation Marine International (IMI) is an offering a comprehensive and efficient mix of resources to the global market. Our strong regional presence is built on a synergized approach which involves:
Ship Chandler and suppliers worldwide.
Marine Equipment suppliers worldwide.
Shipping Agent.
Ship Repair.
Bunker supply.
Offshore supply.
Lubricants and greases.
Navigation Equipment supply
LSA & FFE Equipment supply & Service
Provision Supply.
Crew manning.
Freight Forwarder.
Clearing & Forwarding.
Marine logistics support.
Marine Stores Supply.
With extensive range of quality products and a service delivery system which is responsible, reliable and relevant to today's fast-moving business landscape, Innovation Marine International (IMI) provides simple, yet effective solutions meeting our client's exacting demands worldwide.
Looking forward, the Innovation Marine International (IMI) aims to follow a policy of controlled-growth through selective expansion into areas we are proficient at. We will continue to grow existing businesses and diversify within the core competence of each business unit to ensure sound growth in the future. With the ability to move beyond traditional thinking and geographical boundaries, we are confident of achieving greater targets ahead.
Search All Business Categories