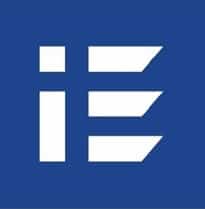 I Enterprise Limited
94/3/1, East Basaboo, WASA Road (1st Floor), Dhaka-1214, Bangladesh
+88 01755512260
[email protected]
About I Enterprise Limited
I Enterprise Limited is a leading name in Construction Chemicals, in terms of trust and reliability in Bangladesh. We supply more than 150 construction chemicals were a major portion comes from our channel partner "BASF", Germany, a 150-year-old international organization. BASF is the world's leading chemical company.
We supply construction chemicals and its Application aligned in nine target markets: CONCRETE, FLOORING, GROUTING, SEALING & BONDING, WATERPROOFING, ROOFING, PROTECTING, RETROFITTING, TUNNELING and FIRE RETARDATION.
Top level technical advisor support our distribution network. Our strength lies in Quality and Reliability. We provide free technical services to solve constructional problems, along with detailed technical specification and proposals. One promise, one experience defined by the idea behind our brand – "Building Confidence".
Our success is based on R&D, Competence, Service & Passion to innovate new solutions & products. "No compromise with quality, it's 100% guaranteed". To apply high-tech products, we train specialized Applicators to undertake the jobs under proper supervision of qualified Civil Engineers. To maintain high technical standards, we are one of the few companies to have a dedicated Training programs and access to technology lab. International quality, Technical Backup and your Trust makes us a successful and leading Construction Chemical supplier & Applicator in Bangladesh.
Search All Business Categories