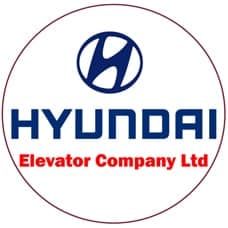 HYUNDAI Elevator Company Ltd.
Head Office: 330, Nook Bhuiyan Tower, Kawlar Bazar, Dakshinkhan, Dhaka-1230, Bangladesh
+88 01614606009, 01974606009
[email protected]
About HYUNDAI Elevator Company Ltd.
HYUNDAI Elevator Company Ltd is a one hundred brand originated from KOREA, which is the most advanced industrial nation ASIA and gave birth to many famous elevators & escalators brands.
Facing the the Bangladesh market in 21st century HYUNDAI Elevator Company Ltd comes to Dhaka with the pride of civilization and glory of modern science and technology. In 2021, Hyundai Elevator Company Ltd team cooperated with Chinese investors to formally established HYUNDAI ELEVATOR(SHENZHEN) CO., LTD for the brand SINO HYUNDAI with a total investment of 370 Million RMB covering an area of 120,000 sq.m with an elevator test tower of height 98 meters with a running speed of 16m/s. We are a modern elevator enterprise integrated with all kinds of elevator & escalator with production house, R&D, sales, installation, maintenance and after sales service departments.
The company has fully introduced the world's leading production equipment & technical team inherited the product quality and cultural connotation of SINO HYUNDAI and created the HYUNDAI ELEVATOR(SHENZHEN) CO., LTD with elevator market competitiveness.
We are of abundant manufacturing strength & flexible innovation ideas. GOOD reputation of SINO HYUNDAI comes upon high quality guarantee. It is established upon the basis of excellent service. SINO HYUNDAI will create infinite values for extensive clients by remarkable reputation prompt & considerate services.
Mymensingh Office: Nook G.M. Tower, Sakib Mansion (4th Floor), 13/A, A.B. Guho Road, Station Road, Mymensingh-2200.
Search All Business Categories