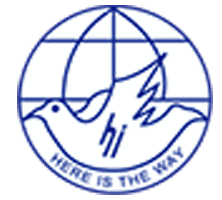 Hereway International
Nawabpur Tower, Room # 303 (2nd Floor), 198-202, Nawabpur Road, Dhaka-1100, Bangladesh
+88 01711-532491
[email protected]
About Hereway International
Hereway International | Our Company has been established in the year 1992 with a motto to devote itself in playing the leadership role in the importation of Tools and Workshop Equipments in Bangladesh and gradually, we have emerged as the pioneer in this line of business by dint of our hard work, sincerity, honesty and the devotion.
We have been exclusively representing many world renowned manufacturers & suppliers in Bangladesh in these fields of business and successfully marketing their products all over Bangladesh.
We have been relentlessly procuring the market demand for a very complete range of Hand Tools, Power Tools, Cutting Tools, Machine Tools, Measuring Tools, Welding Tools, workshop Machinery, Packing Machinery, Welding Machinery, Weighing, Weighing Scales, Hardware, Locks, Non-ferrous Metals, Paint Brushes, Electrical Re-chargeable Lamps, etc.
Search All Business Categories