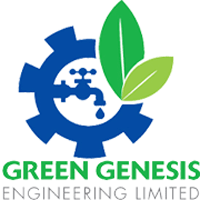 Green Genesis Engineering Ltd.
House # B/113, Mosque Road, New DOHS, Mohakhali, Dhaka-1206, Bangladesh
+88-02-9881373, Mob: +88 01933302535, 01700665555
[email protected]
About Green Genesis Engineering Ltd.
Green Genesis Engineering Ltd. is an Environmental Engineering and Trading Company that mainly specializes in trading consumer products, industrial & commercial contractual water treatment plant (WTP) solution, deep tube well setup by rig machine system (e.g. Garments, Textiles factories, Leather factories, Sugar mill etc.) and solutions for swimming pool. Apart from these, all sorts of maintenance & services are active after executing a project anywhere in the country.
Search All Business Categories