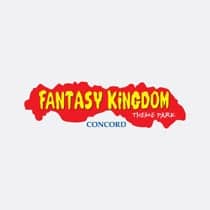 About Fantasy Kingdom
Fantasy Kingdom has become a favourite destination for group outings, picnics, company or family day out. Attractive packages (including food, gifts, shows and travel to and from the park) are available. Facilities for arranging conference, annual general meeting or any corporate event, birthday, wedding or any family party, photo session or video shooting are also available here. Prince Ashu, Princess Lia and their animal friends Zuzu, Bobo, Zipper and Bangasaur are always at the park welcoming everyone with a smile. Oh and they have many games for you.
Come discover Fantasy Kingdom. Legend has it that this mysterious Kingdom was lost many years ago because the people in Prince Ashu's land had forgotten how to smile. Then many years later it magically reappeared in Ashulia.
Fantasy Kingdom is FUN, LOUD & OUT OF THIS WORLD. Ashu & Lia and their wacky buddies Zuzu, Bobo, Zipper and Bangasaur (that's a Bangladeshi dinosaur!) will rock your world.
Search All Business Categories