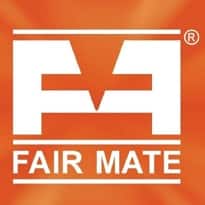 Fairmate Chemicals (BD) Ltd.
26/1, Atish Dipankar Sarak, 1st Floor, Sabujbagh, Bashabo, Dhaka-1214, Bangladesh
+88 01712168556, +8802-7275317
[email protected]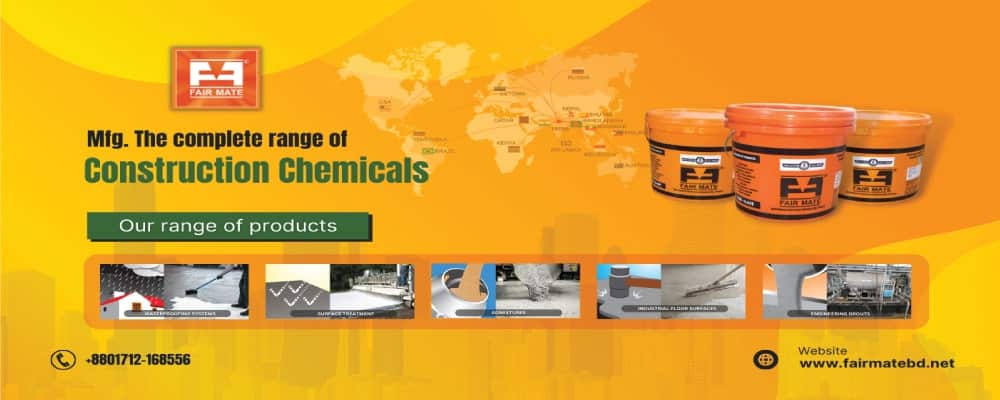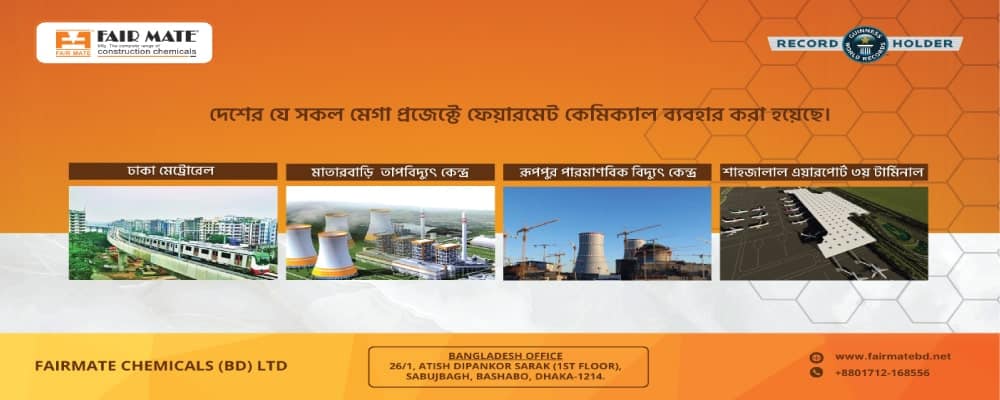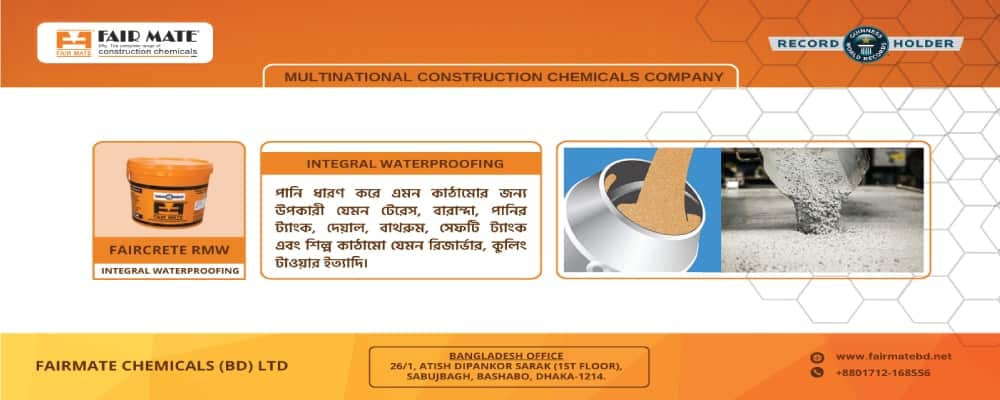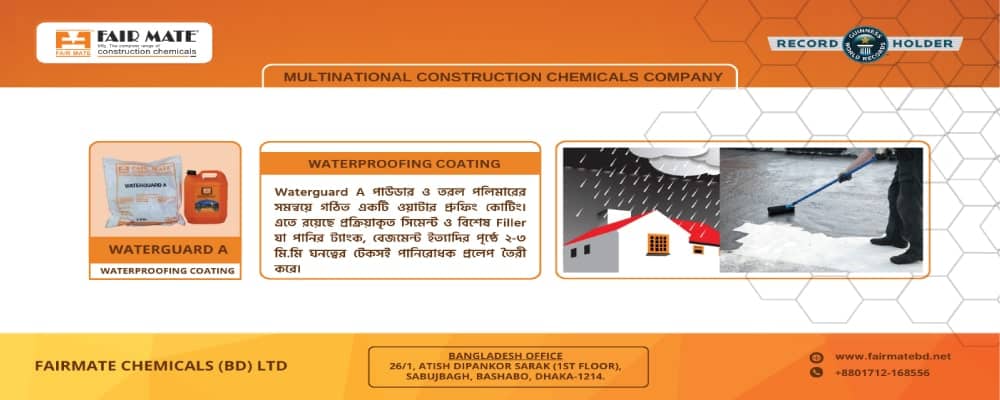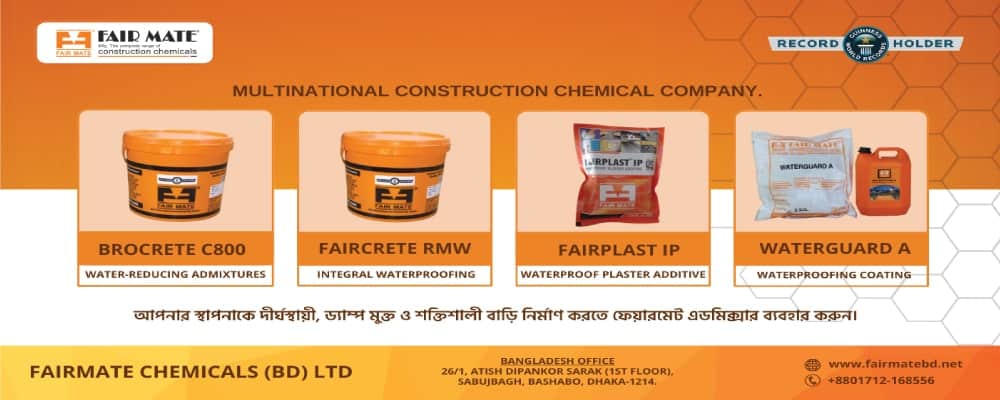 About Fairmate Chemicals (BD) Ltd.
Fairmate is a multinational construction chemicals company. We manufacture and market world class construction chemicals that enhance the build quality, longevity and aesthetics of structures ranging from buildings, highways, airports, flyovers, tunnels and monuments. We offer best quality construction chemicals range including concrete admixture, concrete waterproofing system, engineering grouts, industrial floor surfaces, concrete repairs, surface treatment, sealants, pre-packed concrete and mortar, protective coating, highway repairs, bonding agents, floor hardener, micro-concrete and other products used in residential, commercial and industrial applications. Fairmate, as a brand, is widely known in the construction chemical industry that provides the best, right from the foundation to the finishing solutions.
Our Products
☑ Admixtures ☑ Waterproofing Systems ☑ Highway Repairs ☑ Wall Finishing ☑ Industrial Floor Surfaces ☑ Surface Treatment ☑ Concrete Repairs ☑ Sealants ☑ Prepacked Concrete and Mortar ☑ Protective Coatings ☑ Engineering Grouts ☑ Liquid Floor
Our Social Media
YouTube Channel: https://www.youtube.com/@fairmatebangladesh
Linked In: https://www.linkedin.com/company/fairmatebd/
Search All Business Categories