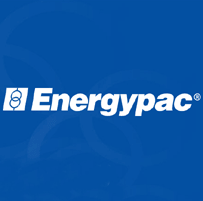 Energypac Power Generation Ltd.
Corporate Office: 25, Energy Center, Tejgaon I/A, Dhaka-1208, Bangladesh
+88-02-8870669, Hotline: +8809612-100200
[email protected]
About Energypac Power Generation Ltd.
Energypac Power Generation Ltd. (EPGL) was incorporated as private limited company on July 15, 1995 vides registration number C-28822 (103)/95 under the Companies Act 1994. Subsequently, the company was converted to a public limited company on December 27, 2011. Energypac has become one of the leading Power Engineering Companies in Bangladesh.
Our Products: Diesel, Gas & HFO Generators, Generator Rental, Spare Parts & Service, Operation & Maintenance, Chiller, Boiler, Compressor, Transformer, Circuit Breaker, Control, Metering & Relay Panels, LT & PFI Panels, Switches, Protection & Automation, Spare Parts, Service & Maintenance, BBT, Commercial Motor Vehicles, Construction Machineries, Material Handling Equipment etc.
Search All Business Categories