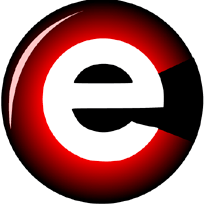 Elite Car BD
House # 04 (2nd Floor), Road # 15 , Block # D, Banani, Dhaka-1213, Bangladesh
+88 01715-812152, 01973-334446
[email protected]
About Elite Car BD
Elite Car BD Bangladesh – more than 20 years experienced Car Rental Company in Dhaka Bangladesh, operating their services towards Multinational Corporates, UN Bodies, and Ministry of Government also in individual corporate sectors with utmost satisfaction and respite to its clients. Elite Car BD mostly engages their Rent a Car services in various development projects and international specialized missions along with general people's daily transportation needs.
Located in Dhaka, Bangladesh (15 million inhabitants), Elite Car offers currently 44 cars (owned and outsourced). The company's position statement says: "the people in Dhaka who are engaged in various type of jobs in the city, are always searching for a vehicle to speed up their priorities and reach their destination safely and economically, these peoples are Elite Cars' valuable clients who pays a fair rate for a reliable car & satisfying journey." Elite Car is better choice because it always provides new & affordable cars and reliable services to the clients as per their needs.
The company is founded on core values of service, feature, value, responsibility and availability. These values reflect our aspiration to serve our clients, our team and our commitment to the community is at the highest level and hold fast to standard of excellence and professionalism. Those values helped build our reputation between the Clients/Corporate/Govt. Sector/Hotels and many other sectors we are working with. Elite Car believe in positive judgment and attitude are the key factors that lead to improvements in our vast connecting world, and that the actions we take based upon these motivations are what make the real variation.
Search All Business Categories