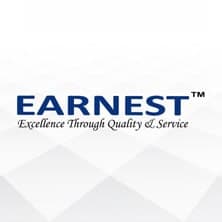 Earnest Engineering Works Pvt. Ltd.
House # 382 (1st Floor), Road # 28, Mohakhali DOHS, Dhaka-1206, Bangladesh
+88 01848307357
[email protected]
About Earnest Engineering Works Pvt. Ltd.
Earnest is a Bangladeshi company and engaged in developing technology, manufacturing, and installing high quality, energy-efficient Industrial & Commercial Chilling Plants, HVAC, and low-temperature refrigeration Plants of every kind. Our aim is to increase customers' ease of mind and profitability by choosing world standard, energy-saving, environment-friendly cooling solutions. Our own R&D team is working to upgrade our plants at the pace of time with the latest technological advancement.
Our automatic controlling machines are compatible with the BMS system and strong on-spot extensive local support. We are careful about after-sales service with exclusive in-house spares in stock, satisfy the customers for the hassle-free products. We are the first BOI enlistment company in Bangladesh. The high-quality EARNEST Plants are extremely capable to operate in a wide ambient temperature range and thus, have to cope with adverse environments for a long time.
Our HVACR product range covers whole cooling Systems for using in comfort cooling for public and commercial buildings, offices and/or factories, control atmospheric applications like Pharma & other clean room of any class, cold room & multipurpose cold storages. Due to our in-house stock and service team, Our quality and long life sustaining products result you peace in your mind and excellent return on investment. Also we are very aware about environment with applying zero ODP & low GWP refrigerant and also we undertake upgrade older plants into latest approved one with slide and/or no modification.
Earnest deals in Projects like, HVACR, PLASTIC, COSMETIC & SOAP, PROCESS FOODS, PHARMA, etc., and various laboratory testing equipment. Our mission is to serve customers by selecting optimum plant, good management for fund utility, audit job for power saving, which lead to customers to a successful project with market competitiveness.
Search All Business Categories