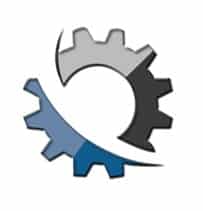 DyCEL Engineering Services
About DyCEL Engineering Services
We take this opportunity to introduce DyCEL Engineering Services as dealers, distributors, and consultants of a number of world-class manufacturers, distributors, and service providers. Back in 2012, we started as an engineering service provider. It soon became one of the leading industrial machinery suppliers in Bangladesh. It has been maintaining a prestigious reputation and planning on expanding quality service globally. Over these years, DESL has built effective business relationship with various government and semi-government organizations as well as private companies.
DyCEL Engineering Services Incorporation specializes in research, development, design, sales & service of Electro- Mechanical Engineering. We are specialized in industrial machinery. We search from world's best technical solution for our customer. With company aim of "develop new & pursue excellence" work style of "keeping improving and attention to details" and good machinery and fast service. DESL provides wide range of service. Our marketing policy is faster service than sales machine. With good experience in consulting projects, advanced equipment and design, DESL built every project perfectly. DESL wants to develop and create a bright future together with all customers. Since its conception, DyCEL Engineering Services has dedicated its resources in developing a high level of expertise to market and sale engines, machines, power generators, and products related to oil and gas, aviation, and telecommunication sectors. In doing so, it has built an enviable reputation for integrity, reliability, and resourcefulness.
We have been an established and popular company with an excellent track record for the best customer service. We have never compromised on the quality and the service provided to the customer. We believe in keeping the customer happy and providing them with products at very competent price.
Search All Business Categories