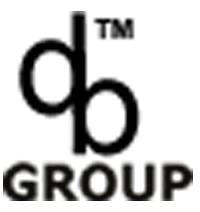 DB Machine Tools Pvt Ltd.
BA-27, Sec-1, Salt Lake, Kolkata-700064, India
+91-33-23219212, +91-33-23375211
[email protected]
About DB Machine Tools Pvt Ltd.
DB Machine Tools Pvt Ltd is a part of DB Group and a TWO Star export house recognised by Govt. of India.
We are into supply of Industrial Raw Materials used in Iron & Steel Industry, set up of Automatic Re-Rolling Mills projects on turn key basis, supply of Critical Spares required in Rolling Mills and manufacturing of Workshop Machineries.
The company started exporting in 1984 under the leadership of its current Managing Director Mr Rajendra Kumar Jaiswal. The company has earned a great reputation for itself in the Bangladesh steel industry due his knowledge, dedication and hard work. We are a pioneer in exporting Industrial Goods used in Steel Industry of Bangladesh.
The company has recently expanded its footprints to other SAARC, MENA, South East Asian Countries under the joint leadership of its Director, Mr Rohan Jaiswal. He is a Mining Engineer from UWA, Western Australia. He worked in the mining industry for over 8 years and holds a First Class Mine Managers ticket from Western Australia. The company has gained to lot knowledge and the experience. Today, we take pride announce ourselves as one of leading exporters of Sponge Iron & Ferro Alloys in Bangladesh.
Customer service and customer satisfaction is a paramount for our business and key to our success. We aim at customer satisfaction by meeting our customers requirements with precision by providing them with right solutions.
Search All Business Categories