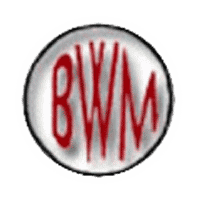 Bengal Wire Machinery
Bonder Bill, Sukantapally, Kushaigachi, Post Dankuni, Hooghly-712311, West Bengal, India.
+91-8048603570
[email protected]
About Bengal Wire Machinery
Established in the year 2003, we, Bengal Wire Machinery, Howrah, are one of the famous manufacturers, suppliers, exporters and importers of huge selection of Wire Machineries and Accessories. Wire Making Machinery, Wire Drawing Machinery and Bull Block Wire Drawing Machinery are included in our product compilation. We are highly concerned with the quality that is proffered to our clients and to make sure of the same, optimum quality raw materials are used for the production process. To cater to the diversified requirements of our patrons, we offer the range in multiple specifications. Our range is available at affordable rates.
At our location, we have set up a state-of-the-art infrastructure that is equipped with efficient machines and tools. Furthermore, we have recruited an efficient team of professionals, who are proficient in their respective fields. Owing to the excellent product series, we have earned a vast number of customers, which comprises of Jagadamba Steel Private Limited, Nepal, Baba Strips & Tube Private Limited, Ranigunj, West Bengal and Citygen Umbrella Private Limited, Joka, Kolkata, West Bengal. Furthermore, we have established our presence in Bangladesh, Tanzania, Utopia, Uganda, Nepal, Sri Lanka and Kenya for exporting and Italy for importing our products.
Under the incomparable leadership of our CEO, Mr. Abhay Chandra Haldar, we are enjoying an unbeatable reputation in the business. It is for his constant motivation and guidance that we have earned a gigantic status in the market.
Search All Business Categories