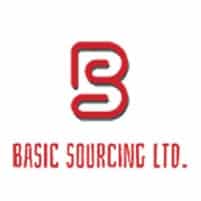 Basic Sourcing Ltd.
House # 92, Road # 15, Sector # 14, Uttara, Dhaka-1230, Bangladesh
+88 01711167809
[email protected]
About Basic Sourcing Ltd.
Basic Sourcing Ltd. was incorporated in 2018 with the aim to become one of the world's leading Apparel and Textile supply-chain company. Following the group's incorporation, the company strives to build a value network – to answer and provide solutions to our customer's supply-chain needs. Together with our strategic partners, BSL aims to become one of the most comprehensive apparel supply-chain management companies in the market. In 2003 we started our journey to apparel sourcing in the name of Galasia International. It was engaged in sourcing of various categories. Our major expertise is on Light knit wear, woven. Major buyer was Avemore (Pvt.) Ltd, and yearly turnover was 5 million USD. In a particular year we supplied 3.8 million t shirt for a single buyer with the value around 5 million dollar In 2019 we formed a new company BASIC SOURCING LTD. with more directors, who are also experienced in different categories. We act as buyer's local office in Bangladesh. We support our customer from Product development to Goods received at their end.
Search All Business Categories