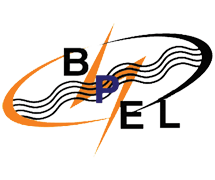 Basic Power Engineering Ltd.
House # 71 (2nd Floor), Block - C, Avenue # 05, Section-06, Mirpur, Dhaka-1216, Bangladesh
+88-02-9006204, Mob: +88 01713-275958, 01713-275959
[email protected]
About Basic Power Engineering Ltd.
Basic Power Engineering Ltd. a prospective company is running its business since January 2007 under the prominent successful leadership of the company Directors. Our company objective is providing alternate forms of energy and power source to industries based on government green future. Now the Company is grown as one of the leading organization in electrical field and offers a comprehensive range of Supply & Services for industrial sector. It has three decades of experience in carrying out the full spectrum of electrical contracts for the range of Engineering, Procurement and installations. We are involved in offering complete electrical solutions that covers designing, supplying, installation, testing and commissioning of Electrical Projects. We are also one of the leading Suppliers and Service Providers of all range of LV, HV and EHV Distribution Equipment and Accessories that is widely used in electrical plants and substations.
Search All Business Categories