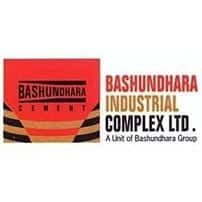 Bashundhara Industrial Complex Ltd.
Plot # 3, Block # G, Umme Kulsum Road, Bashundhara R/A, Dhaka-1229, Bangladesh
+88-02-8431024-8
[email protected]
About Bashundhara Industrial Complex Ltd.
Bashundhara Group is the pioneer and the first entrepreneur in the Bangladesh Cement Industry since 1992. The group expanded another 02 (two) units & commenced its commercial operation on 12 November2012 under Bashundhara Industrial Complex Limited at at Mongla & Madangonj. World's latest VRM technology of Loesche, Germany, strong logistic support, wide distribution network, experienced manpower and availabitity of raw materials and near about 20 years of experiences in cement industry makes Bashundhara Cement, the most reliable and popular cement brand in Bangladesh.
Search All Business Categories